General terms & conditions
LW K-Beauty Wholesale Terms and Condition
This page was last modified on 2019-05-08
Minimum Order Amount and Minimum Order Quantity
For wholesale orders, we accept MOA of €500,- excl. VAT/TAX and shipping cost. At lw-wholesale.com we don't have MOQ, which means you can order any quantity of any products you want as long as the final order is at least €500,-. Sheet masks are standard ordered in bulk of 5, 10 or 12 pieces.
Recommended Retail Price
Each brand has their own Recommended Retail Price, this is the lowest price your shop can sell without discount. Higher is allowed but not lower than the RRP.
For discount we recommend 10% below the RRP. For special occasion like renewing or nearing expire date, discount of higher than 10% are allowed.
We'd like all our B2B partners to respect this price policy. By not doing so will result in cancelation of our partnership, your company will be listed on the blacklist preventing you from making future orders.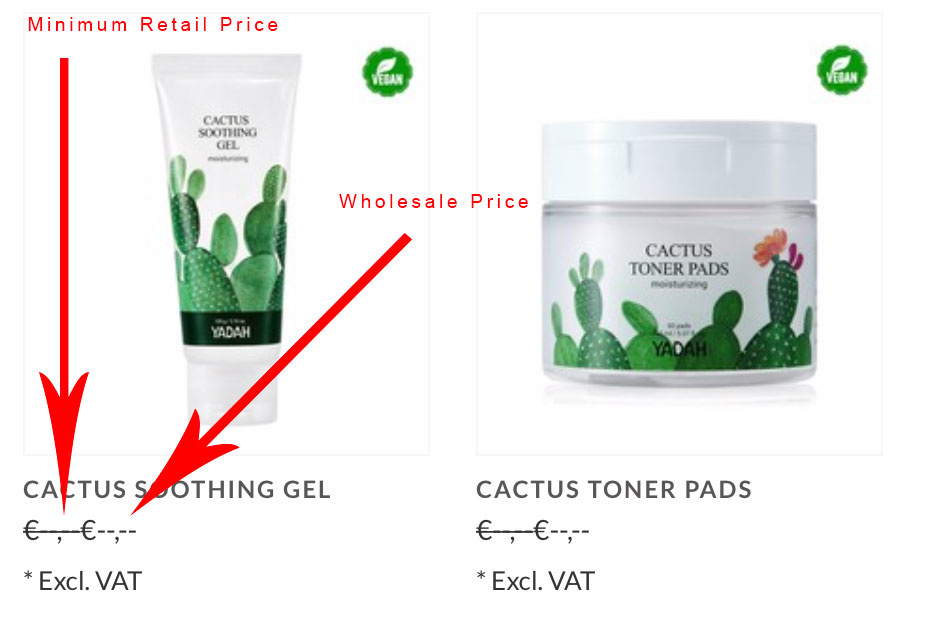 Shipping and VAT/TAX and other cost
We can arrange the shipping or the buyer can arrange themselves. Picking up your goods in Arnhem, The Netherlands is also possible, please contact us in advance to make an appointment.
Shipping costs are not included in the price, it will be calculated at the check out page depending on the location and weight of the order. For more estimated shipping information please refer to our Shipping page.
VAT/TAX will automatically shifted if the buyer have a valid VAT/TAX number filled in their account. If there are no VAT/TAX number detected on your account, you will have to pay the Dutch VAT/TAX which is 21%. Make sure to check your VAT/TAX number on European Commission. If you think you have a valid VAT/TAX number and our systeem still charge you VAT/TAX, kindly contact us on [email protected], we will be glad to help.
For our European partners, there will be no further costs like customs or import taxes because our warehouse is based in The Netherlands. All the goods will leave from our warehouse.
Payment
The full payment should be done in advance by your choice of payment methods at the checkout.
We accept the following payment methods:
Bank Transfer - Free 
iDeal - Free
Bancontact - Free
PayPal - 3%(of the order amount) + €0,35
For payment with Bank Transfer see the instruction below:
Transfer the total amount including additional shipping fee to the details below
Account number : NL16 KNAB 0255 1111 69
Account name : Little Wonderland
Reference : Your order number
If needed, the SWIFT/BIC: KNABNL2H

Processing your bank transfer payment could take up to 2-4 days depending on your bank.
After processing your payment you will receive a confirmation mail.
Your order will be shipped to you, the Track and Trace code will be send to you the same day in the evening.

Refund and Exchanges
We do not accept refund or exchanges without prior agreement. The review of a request for a refund can take up to 10 working days. Refund will result in a 20% administrative charges for the buyer. The exchange costs will also have to be covered by the buyer.